What Is CityBlast?
CityBlast is your team of personal Social Experts that helps you keep your Facebook, Twitter and LinkedIn up to date and professional.
For the past week, the $17.8-million "Versailles of Vaughan" has been one of the most talked-about properties in the world. This property is delighting press both at home and abroad. Here, five of the most outrageous details about the mini palace, plus a photo gallery so you can see it for yourself:
http://www.torontolife.com/informer/toronto-real-estate/2013/10/11/slide-show-versailles-vaughan-mansion/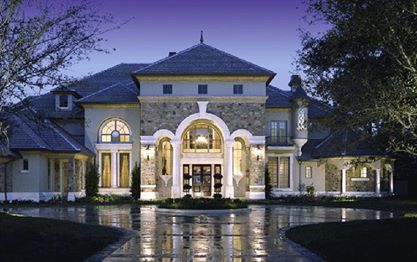 CityBlast enables you to spend time where it matters most, with clients!
Our team of Social Experts research and develop authentic, relevant content that prospective buyers and sellers want to read. The hard work of finding everything is done for you!
Welcome to CityBlast.
Who Uses CityBlast?
Used And Trusted By Thousands of Agents Every Day!
And Here Is What They Have To Say:

Thanks so much! I must tell you I really to appreciate the articles that appear on my Facebook and Twitter page daily - saves me so much time not having to hunt around trying to find appropriate information to post. I have also taken advantage of blasting my listings and am not sure if it is working in terms of selling them any faster - but, it makes a wonderful tool when I speak to my clients about my marketing tools - I appear to be very tech savvy - if they only knew! ~Ingrid Brunsch

My friends and previous colleagues noticed my Facebook updates right away. In only my first week using CityBlast, I received a call from a family friend who said she'd seen my Facebook and wanted to list their home with me. The experts are awesome! ~Leila Talibova

I have a lot of realtor friends and my biggest concern was that I would be getting the exact same posts as everyone else. Well, I've been a member for over 8 months and so far so good! To be honest, it does everything as advertised and my clients think all I do is stay on top of industry news. Even my parents said something about my Facebook posts! ~Sunny Dehghan

I use CityBlast to help me market. Not only are they the heart of my online platform, but also help me to sell my clients' listings quickly, and to achieve excellent prices. CityBlast is an incredible service for both beginners and top agents, and I highly recommend them. ~Sheree Cerqua

I'm pretty head strong when it comes to social media. I knew what I wanted to post on my wall, the problem was finding the time to do it every day. Thankfully I found CityBlast. Now I can focus on the things that require my personal attention and I know that my Social Media marketing is being taken care of by dedicated professionals. P.S. I went on vacation in January and my Social Expert was posting even when I was away. I came back to find 2 new leads in my Facebook inbox. Shhhh! Don't tell! ~Ashley Gollogly

I have a young demanding family and fledgling business real estate business. Between diaper changes and open houses, quite frankly, I just couldn't find the time to add yet another thing to my to-do list. Even though I know the importance of social selling, I just couldn't find the time to do it myself. CityBlast completely turned around my social media presence and now I have one less thing to worry about. ~Valentina Pasquini
Some of Our Partners
As Featured On
What Type of Content Is It?
At CityBlast we only source the most powerful type of content: content your followers love! We help you use interesting content to "earn your way" into your followers' hearts, as opposed to pushy marketing where you "buy, beg or bug" your way into a sales lead.
Click if you want your Fanpage to look like this!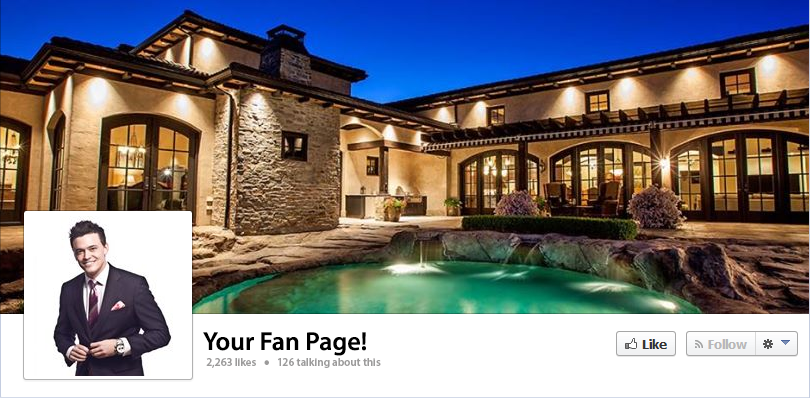 Do you want your Facebook, Twitter and LinkedIn to look like this?
View Full Content Library
How Often Is It Posted?
You choose the frequency and the days you want us to post and we do the rest. It's that easy!
How Do I Start My 14 Day Free Trial?
Our simple 3 step online signup process will have you looking professional in less than 60 seconds. You'll never be embarrassed by your social media presence again AND you'll never have to spend another minute searching for something to post on your Fanpage. All you have to do is:

Step 1
Tell us where you work

Step 2
Tell us how often to post

Step 3
Tell us what you want posted
That's it. It's literally that easy. Turn your social media marketing headache into something you can be proud of. Your friends and family will literally be complimenting you on your brand new online image.
Start Your 14 Day Free Trial Now!
Do You Have More Questions?
Our Social Experts are on call. Feel free to call our 800 number, Live Chat with us or drop us an Email. Our social media marketing team is here to make your life easier.

CityBlast's Real Social Experts are always standing by ready to help you.
Chat With An Expert
- OR -
Send Us An Email
- OR -
1-888-712-7888