The Untapped Market
Your average agent has 550+ followers on social media Imagine being able to reach those followers for recruitment
Recruitment Meets Automation
Imagine growing your brokaerage using your agents to recruit their friends, family and followers every month, through social media. Starting at a crazy low cost of $8/agent Recruit. Retain. Grow.
Automate Your Recruitment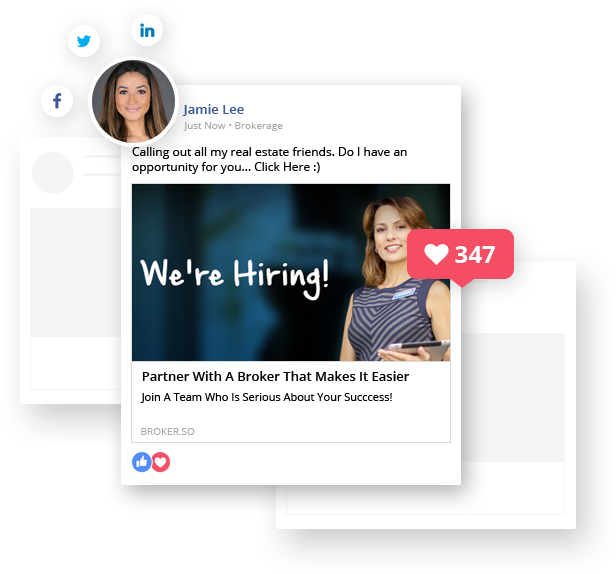 Expand Your Recruitment To A Larger Audience
Connect and gain a wider audience with your agent's friends and followers.
Post Custom Recruitment Material Automatically
Gain More Followers
Relevant, Unique Content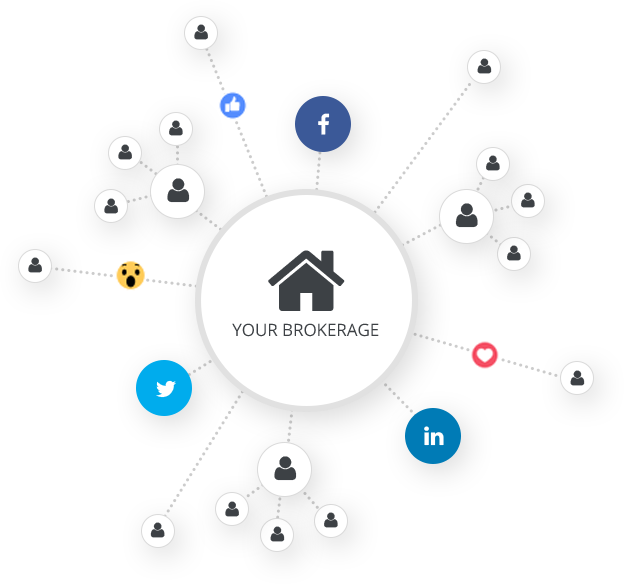 Grow Your Followers And Achieve More Deal Flow Through Facebook
Our experts ensure you agents' pages are professional and up-to-date with the latest content
Guaranteed Reach
Boosted SEO Rankings
Larger Audience = More Prospects
Start Your Trial FREE
I Didn't Even Lift A Finger.

"It was a struggle to post everyday. Investing in a team of social experts was the best move for my business. They've helped me grow!"

Meet Sunil

INSURANCE ADJUSTER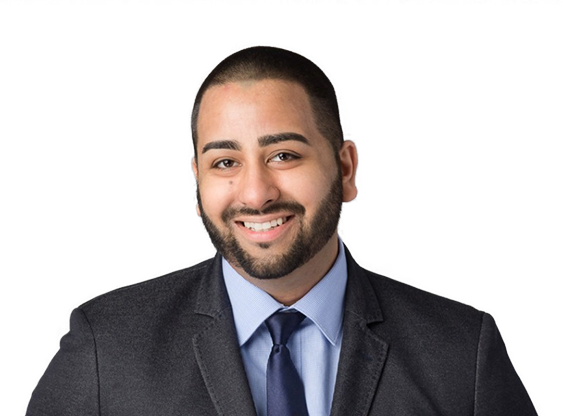 Turn Your Agents Into A Powerful Team Of Recruiters
TRY IT FREE
The Heart Of Your Social Media
The Heart Of Your Social Media Cityblast gives you all the power of 100 enterprise-level content writters starting at a low monthly cost of $99.
Local Content & Listings Posted To Your Facebook, Twitter & LinkedIn
Branded Bar Prospect Generation Tool
Choose From 15 Types Of Commercial Real Estate Content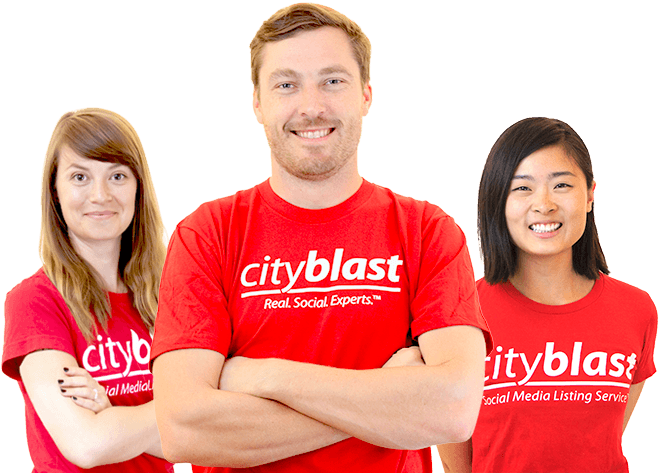 Why should I use CityBlast instead of an in-house Social Media Manager?
CityBlast is your in-house social media manager! In fact, it's like having 10 in-house social media managers working for you around the clock creating industry-leading, social media content. Your Social Expert can even help market your listings by sharing them with our network of realtors in your local area. Try it out for free, and you'll understand!
Which methods of payment do you accept and is it secure?
We currently accept payments online by Visa, Mastercard and American Express. CityBlast uses industry best practices, and partners with top firms (including Stripe), to ensure the security of sensitive data. Credit card information is encrypted with SSL (secure socket layers), is not stored on CityBlast servers and is only used to verify billing info.
What type of content does my Social Expert post?
You're in total control! We have a wide range of topics related to real-estate that you can choose from, such as Local News, Beautiful Homes & Gardens, and Tips & Guides for Clients (plus a lot more!). To choose, on your Dashboard go to Settings and then /Content. That's where you can customize exactly what content you want to see.
How does the 7-day free trial work and where do I sign up?
To experience the impact of CityBlast's social media management on your business, simply sign-up and try the full service for absolutely no cost! If you like it (and we're positive you will), after 7 days we'll begin whichever payment plan you've chosen!
Sign Up Right Here