Get the Marketing Savvy of an In-House Social Media Assistant -
Without the Enormous Cost
CityBlast's Social Experts guarantee your Real Estate business is never embarrassed
by a neglected Twitter, Facebook or LinkedIn account again.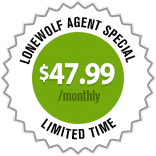 Begin Your Free 7-Day Trial, and get our Social Experts working for you.
Try Us Free!
Over 90% of home searches begin online

That means over 90% of your prospects are starting their real estate journey without your company. You must stay active and not miss out on these clients!

people spend 3x more time on facebook vs. any other site

If you're going to keep in front of your network consistently and look professional, then social media is the absolute best place to do so!

experts recommend spending 1 hour every day on social media marketing

Who has an hour every day?! Let our experts do the heavy lifting for you, and keep you looking fresh and up-to-date on your social accounts.
Let our experts do the work for you.
We're like your in-house Virtual Social Media Assistant.
We manage your social accounts, marketing your company
Relevant real estate articles, videos and information
Only trusted sources like HGTV, CNN and WSJ
As often as you choose - up to 7 posts/week
We update Facebook, Twitter and LinkedIn
One low cost vs. hiring someone locally
Great Service
"I use CityBlast to help me market. Not only are they the heart of my online platform, but also help me to sell my clients' listings quickly, and to achieve excellent prices. CityBlast is an incredible service for both beginners and top agents, and I highly recommend them."

Sheree Cerqua
Ontario's #1 Individual Agent
Royal LePage
Quick and Painless
In the Real Estate profession it is difficult to know which of the latest and greatest tools will provide the most bang for your buck. CityBlast makes sending your listing to your social networks quick and painless; it's something everyone should explore.

Gordon Wallace
Marketing and Technology Expert
Lone Wolf Real Estate Technology
Awesome Experts
"My friends and previous colleagues noticed my Facebook updates right away. In only my first week using CityBlast, I received a call from a family friend who said she'd seen my Facebook and wanted to list their home with me. The experts are awesome!"

Leila Talibova
Top Rookie Agent
Home Life Realty
Begin Your Free 7-Day Trial, and get our Social Experts working for you.
Try Us Free!