Agents - Welcome to CityBlast.
CityBlast is the world's first and largest Social Media Listing Service™, and is the new way that the real estate industry is sharing property information. In the beginning of the internet age, online Listing Services allowed agents and clients to search and share real estate info, gradually connecting buyers and sellers. This basic approach used to suffice, but times have changed.
With the massive rise in usage of Facebook and other social media communities, internet users have shifted their online focus away from third-party websites, demanding that information be available to them directly within the social media sphere. In short? They aren't leaving Facebook to get their info and updates – the updates need to come to Facebook. This is why nearly every Fortune 500 company has an intense online presence within these communities. So should you.
Finally, real estate has made the shift.
Gone are the days of the traditional Listing Service. CityBlast is here. Real estate agents who wish to reach the over 1-billion Facebook, Twitter and LinkedIn users are now using CityBlasCityBlastt to share their real estate information, sell their properties, and gain legions of loyal clients. As for the other agents? Their business is out of date, and unfortunately will soon be out of sight for the majority of real estate clients.
Who we are
Shaun and Alen have been good friends for over 10 years. Shaun has always been a natural salesperson with great people skills. Alen has always been extremely analytical with a flair for creative thinking within the confines of a technical environment. But the glue that binds them has always been hard work and ambition. Coming from two sides of the same coin, the partnership has been extremely successful because of the natural division of responsibilities. The two of them also make a handsome pair. Don't you think?
Shaun Nilsson, Co-Founder and CEO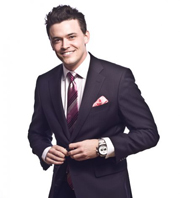 Shaun is Co-Founder and Chief Executive Officer of CityBlast, which was founded in 2011 along with long-time partner Alen Bubich. Shaun is responsible for setting the overall direction and product strategy for the company. He created the concept for CityBlast after searching for a time-saving automation solution for his lucrative real estate social media marketing system, and hearing of a similar product that Mr. Bubich was in the process of developing.
Shaun leads the development of all client-facing systems, marketing and new feature development for CityBlast. He studied at the University of Toronto before moving on to real estate sales and marketing. He has been a licensed real estate agent in Ontario since 2007, and travels North America teaching agents about social media and online marketing. Shaun has appeared on radio, television, online and in print, speaking about his unique social media marketing philosophy.
Alen Bubich, Co-Founder and CTO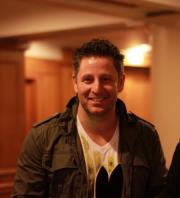 Alen is the other Co-Founder of CityBlast and is the Chief Technology Officer. With over 15 years of software development experience at such world class companies as ScotiaBank, National Post, SinglesNet, Verizon, Ogilvy and WebKinz, Alen is responsible for setting the overall technical direction of the company as well as heading up all online marketing initiatives.
CityBlast is based on the socialHP.com publishing platform which was designed specifically to meet these types of needs. The practical application of this vertical was a natural extension for the product.
Alen received his Bachelor of Arts in Computing and Information Science from the University of Guelph in 1997.
Have a Listing? Compose Your Blast, and Sell It Fast.
When you Blast your listing with CityBlast, you harness the cumulative power of your city's entire social media network to sell your property fast. You reach tens of thousands of local buyers through these online communities by advertising your listing on hundreds of other local agents' personal Facebook, Twitter and LinkedIn accounts for all of their friends to see.
And best of all? It's guaranteed. So, what are you waiting for?
How Blasting Works
CityBlast is the new way that the real estate industry is sharing property information. Simply create your Blast, and sell your listing fast.